AVFS Solutions prepared for IBC 2021, but… the exhibition was last minute cancelled.
Like all companies planned to participate, Ardis Technologies, in addition to the well proven DDP solutions, made a set up for demonstrating an example of several DDP models, like the microDDP, the HyPerDDP12D, the miniDDP24DF, and the DDP standalone serie DDP16D and 24D.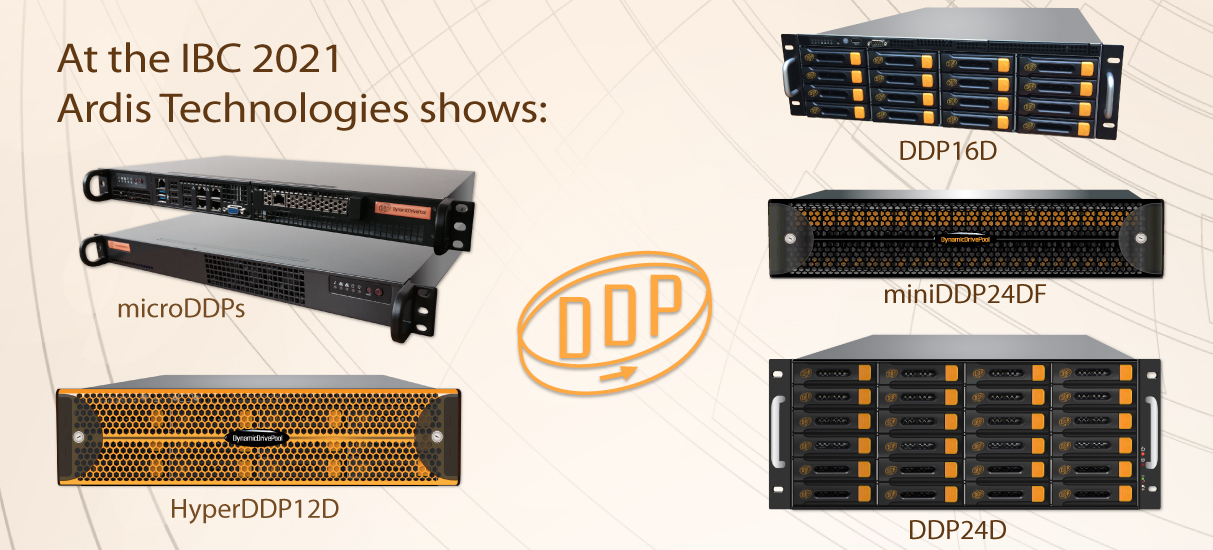 Also Ardis Technologies newly prepared 4 AVFS solutions:
The introduction of the new 1U Dual HA AVFSHead
HA storage setup of the AVFSHead with the Infortrend DS series
HA storage setup of the AVFSHead with the Seagate NYTRO and EXOS series and last but not least
Integration of the AVFS file system, Excelero's NVMesh and 200GbE Mellanox card in a 1U NVME Flash equipped Supermicro system to provide 8,5 GB/s bandwidth to a Linux/Resolve workstation.